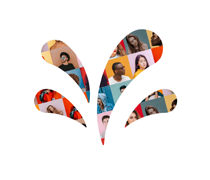 Forum Usability Topics
Issues and Ideas regarding improving this support forum for Adobe products.
All

Question

Ideas

Problems

Praise

Announcements
Distracting colored patterns in forum
Why has someone added those stupid colored blocks down the LH side of the forum questions? They are very distracting. I thought this was the most serious of the two LR forums, not the most frivolous!! Bob Frost
Clearing feedback form after login in
Posting previous idea here I've gave it a title (1). It searched for similar posts and then I've choosed to proceed to the next step (2) of posting. I've described idea, attached image and after pressing Post button it asked me to login. I thought to copy my description to clipboard, but it said
feedback site: more user detail interests to permit groups of interests
I wonder if every profile could be more accurate. My profile should tell people I'm very interested on scripts and also on workflow on large teams. This would help me to find more people like me and find new pertinent answers. Of course, this should work better using a better search of older post
How does one contact the Adobe developers directly?
How does one contact the Adobe developers direct? Seems pointless posting everything through a forum! I see others have found the same frustration - and the argument about keeping the e-mails manageable is a poor response!