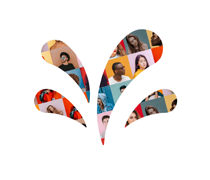 Forum Usability Topics
Issues and Ideas regarding improving this support forum for Adobe products.
All

Question

Ideas

Problems

Praise

Announcements
les notifications continuent à être envoyées...
cela devient pénible ! je continue à recevoir plusieurs messages par jour alors que la case notification est décochée ! que j'ai cliqué sur 'stop following...' que je vois bien : "You're no longer following this topic.." Même en supprimant le compte j'ai continué à recevoir tous ces messages !!!!
Any way to filter the topic list by product?
When looking at the posted topics in this forum, sometimes I just want to see the ones for Photoshop (I'm not a LR user.) Is there an easy way to do this? I can't find one. I think posters will get more help from others if we can just see the product we're an expert in.
photoshop.com feedback site is awesome
This is a great way to communicate. everyone can see and hear each others thoughts. makes everyone happier, and in he end will make a better product. I wish every company had feedback forum this good.
Feedback site: add votes when merging threads
Please ask get Satisfaction to add the votes when merging discussions. I noticed two old threads on a similar topic, merged them, one had three votes, the other six, but the merged thread still has 6 votes. Maybe were the votes made by the same posters, this might explain why they have not been a
Feedback Site: How to search this site?
How does http://feedback.photoshop.com/photosh... Search Topics work? I would like to specify a list of keywords all of which must be in the append for them to be returned as hits.
Forum: Show more than 15 replies
This forum is great and makes great sense for Adobe and us customers. However, sometimes I would like to read the whole thread for a topic. But it seems there is a limit for the number of posts which are shown. ("Due to volume, only the 15 most recent replies are being displayed"). Please... If I