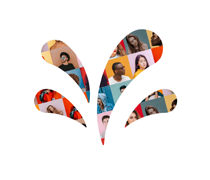 Forum Usability Topics
Issues and Ideas regarding improving this support forum for Adobe products.
All

Question

Ideas

Problems

Praise

Announcements
Feedback site: How do I find a topic I created?
I just came across this site yesterday, and thought what a great thing that I can finally share my feedback/frustrations/heartaches with Adobe developers, and actually get feedback and responses.... So I posted a couple of topics.....and I can't for the life of me figure out how to get back to them
How to temporarily disable McAfee when installing other software?
Fix Varied McAfee Antivirus Blockades through Adept McAfee Support Staff !!Who does not know about McAfee antivirus? Well, it is one of the highly prominent antivirus programs which is playing a crucial role in removing any type of virus present in the computer. But sometimes the users want to disab
Feedback Site: Not receiving notification emails
Since a few days I am not receiving notification emails from this forum anymore. I checked my settings and everything seems to be fine.One thing I noticed is that I am also not getting the email verification email when triggered here:Can a moderator or admin of this site please check if emails are b
Could someone at "get satisfaction" fix the web site for Chrome Browser?
I use the Chrome browser 99% of the time. However, it is absolutely not possible to "sign in" to "get satisfaction . com" on this web site. I go through the authentication pop-up window, but the main window does not acknowledge it and I remain not logged in.It is not rocket science, folks. Just isn'
How to display all responses on one page
A number of topics are quite long and involved. The feedback site automatically breaks these up into multiple pages. I want to use my browser search to look for specific information in context but I cannot see how to tell the feedback site (getsatisfaction) to display the entire topic as one single
Login problem using Photoshop Family account
Hi, When I click to login using my Photoshop Family acount, the login panel shows up empty with no login fields neither password.I tried on both mac and PC with different browsers.This is the empty login page.So I used my google acount to post this help request.Can this be solved, please?
I'd like to get email notifications working again
As of January 31st, I stopped getting any email notifications. My settings are correct. I have logged out and back in. I have checked my email online to see if they were suddenly going to junk, but they don't appear at all. No threads I've participated in ever are showing up in my emails when there